People often need to convert Adobe PDF documents into TIFF files. For conversion between these popular formats, we have developed Quick-PDF Image Converter. It lets you convert any PDF document into a multi-page TIFF file in a few clicks. If you are an experienced user, you can also use the command line interface to convert PDF documents.
Here are step-by-step instructions for novice users:
1. Download and install PDF-to-Image Converter.
2. Drag-and-drop a PDF document onto the application window, or click the Add PDF File button to add one or more files. You can also batch-convert several PDF documents.
3. Select the output format on the Settings tab: TIFF. You can also specify image quality and resolution. Quick-PDF Image Converter can save each page into a separate file or create a multi-page TIFF file.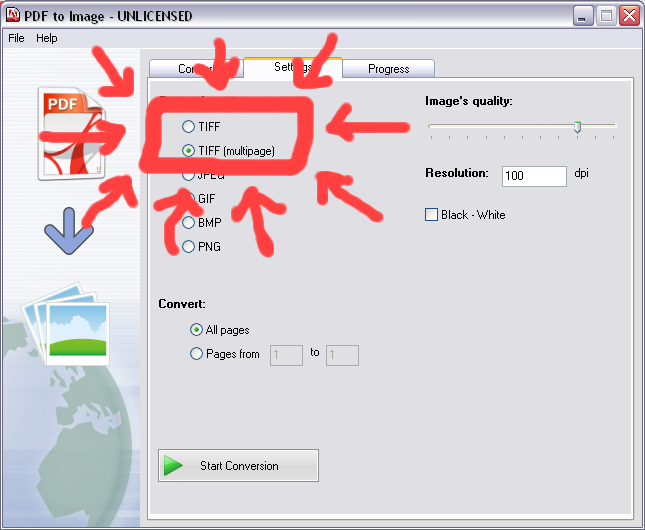 4. Click the Start Conversion button and let the application complete the process.
Additional Information
PDF documents can contain any textual or image information. However, you cannot directly edit graphics in a PDF document. For handling graphic items most efficiently, export PDF into TIF.