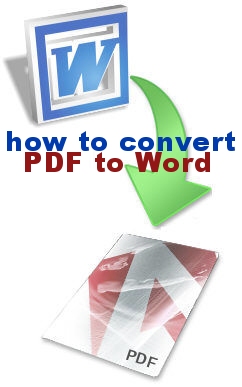 In this article we review the basic methods of converting PDF document to a format more suitable for applying changes.
Method 1
Open the PDF file in a reader, for example in standard Adobe Reader.
Switch to the text selection tool.
Select the desired part of the text and copy it to the clipboard.
Run MS Word or any other editor and paste the text into it.
This is the simplest way, and it is far from working flawlessly (depends on the version of the source file's PDF specification). But even if it works, it only copies the text, without the formatting, enclosures and other content.
Method 2
Online conversion. There are many free online services that convert PDF to Word. Let's name some of them.
Adobe Converter (converts to HTML format, which can be easily exported to Word then). It has remarkably low conversion quality, and it doesn't always understand languages other than English.
FreePDFtoWord.org – not bad free service to convert PDF to Word.
ConvertPDFtoWord.net – not only converts PDF to Word, but also to HTML, JPEG, TIFF, GIF, PNG.
Method 3
There are many desktop PDF conversion solutions as well.
HelloPDF – a free conversion utility supporting PDF specifications from 1.0 to 1.6.
Able2Extract – converts PDF to Excel, Word, PowerPoint, AutoCad. License cost is $99 for a personal license and $129 for a professional license.
Quick-PDF PDF2Word – a simple and fast program that converts PDF documents of any specifications on any language to RTF. A personal license is worth $19.